Quality Management
China manufactured goods affected by moisture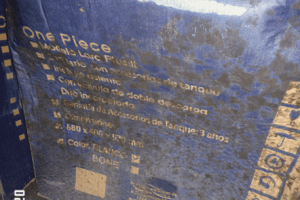 What a bad surprise to find out that goods or cartons are full of moisture at their arrival in the country of destination. As per its definition moisture is "water or other liquid diffused as vapor or condensed on or in objects". In the manufacturing industry, moisture usually appears on goods and cartons. Why? How to avoid it?
Kinds of goods affected by moisture
Generally, the goods that can be affected by moisture are garments, footwear, agricultural products, bags and luggage, auto parts, furniture and glass, etc. Moisture also affects all carton packaging. Therefore, even if the product itself is not at risk, its packaging is. Thus, all products are concerned.
Conditions in which moisture appears
Moisture usually appears when China manufactured goods are stored for a long period before the shipment. That's why the less the goods are stored in China the better. As a matter of fact China is well known for its high humidity rate at certain periods of the year, during the raining season in particular, however the risks are all year long.
Also, during transportation, mainly when shipping by boat, the moisture can be a major problem. Containers are more or less hermetic, goods are suffering of cold and high temperature, wind and rain during transportation especially humidity is very high.
Solutions to avoid moisture on China manufactured goods
There are all kind of desiccants available in the market to protect the goods against moisture. Some are more or less toxic therefore the choice of the right one should be carefully made by the buyer.
In China warehouses, the humidity, heat, cold weathers can affect the goods conservation. It is essential to ship the goods as soon as possible, and avoid to get them stuck in a warehouse. Otherwise, the warehouse should be regularly inspected and the goods checked before their shipment.
Finally, the container should be in good condition. Checking the container is necessary. If the container is in bad condition there is a high risk of having the packaging and, in some critical situation the goods themselves, affected by moisture.
And you: do you take the time to find the right solution to avoid goods affected by moisture?
Picture of cartons affected by moisture, from an AQF client who hold the goods in a China warehouse before shipment
Keywords: