Purchase Process
China Dispute Resolution: Jamon Yerger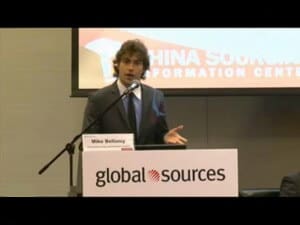 Continuing on with our summer interview series (see interviews with Mike Bellamy and Sophie Mao), this week we talked with Jamon Yerger, of Southern Perspective Shenzhen. Learn more about his company, and whether or not their services might be right for you—they provide conflict resolution services for importers who wish to work out problems with their factory, rather than end their relationship.
1. Can you briefly introduce yourself and your company (Southern Perspective Shenzhen)?
My name is Jamon Yerger and I am the director of business development at SPSZ.  SPSZ is a service that helps people prepare for alternative dispute resolution. This includes mediation preparation and coordination and making sure customers contracts are set up for mediation and arbitration.
2. What sparked your interest in China and how did you start working there? What would you consider to be your area of expertise?
China is a very interesting place to learn and do business. Many lessons can only be taught and learned by being in China. I started my first corporate work with Ultralife batteries as their main purchaser for the China manufacturing facility. My main job was to purchase raw materials for lithium battery production.
I would say my expertise is productions management and coordination.
3. What have you found to be the most common issue between buyers and suppliers?
This one is easy: lack of communication and unclear specifications for products that leads to mistakes. Finally, bad or no contracts at all. People really rely on an invoice as a contract. This is not their function and don't perform as binding contracts.
4. Do you think quality control helps to decrease the number of issues between buyers and suppliers? Do the majority of your clients at Southern Perspective use quality control?
I think this one can be 2 fold. QC is your most effective tool to getting the correct product… When your specifications/ expectations are clear.
For our business unfortunately, they come to us after they have a problem. This is when we find out that people do not have clear specifications or a contract in place.
5. What is the most important advice you have for new importers?
Understand the product you are making or buying. Have clear specifications. Never ever pay into a personal bank account.
Thanks so much for speaking with us Jamon! Look out for more interviews with China sourcing experts coming soon.