Purchase Process
Battery protection for torches or any electronic product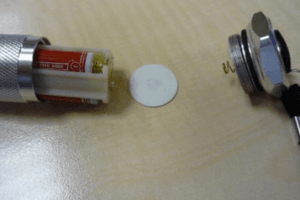 Torches can carry various types batteries: AA, AAA, etc; rechargeable or dynamo. One of the quality issues that importers typically worry about is the life of the battery. Many have already faced with the problem of batteries powered off at their arrival in the country of destination. During an inspection several issues can be identified; however batteries can also suffer during the transportation of goods. What kind of tests and checks are performed on batteries during an inspection? What are some solutions involving the protection of the batteries during transportation?
Tests and checks performed on the battery during an inspection
During a torch inspection, the inspector usually invoks few tests and checking points:
Battery voltage check
Battery charging-discharging, and capacity check
The above tests are applicable only in cases of chargeable batteries
In case the batteries are packed separately, batteries should be positioned in the battery compartment of the torch to ensure they fit and the torch works properly.
It applies for batteries such as AA, AAA, etc. For a unique uses, the battery's expiration date should be equal or exceed one year when compared to the inspection date.
Battery composition check
Such test is difficult to perform on-site. Under normal circumstances, the inspector requests the test report from the vendor. The marking and labelling on the battery body are also checked. For instance, Cd or Hg are illegal in some countries or regions.
Battery protection check (when applicable)
Note: all tests are usually performed on a special inspection level.
Solutions to protect the battery life: battery protection for torches
There are greater chances the battery life will be affected in cases the batteries are already placed inside of the product. For the battery life to remain unchanged between the inspection and the delivery to the final destination, there are various precautions one should take.
A protective film or a protection for batteries such as the picture above is necessary. Even if torches have buttons to switch them on and off, the buttons have very high chances to be pressed unexpectedly during the goods transportation. The battery life will be directly affected.
If for technical reasons the battery protection can't be applied, the buyer should consider several alternatives:
Protecting the button in charge of the electrical contact with a good quality blister or a carton box for instance.
Pack the batteries separately.
And you: do you specify the protective film for batteries of torches in your purchase order?
Photo taken during a pre-shipment inspection while checking the presence of the battery protecting for torches.
Keywords: