Inspection Process
Basic factors impacting the duration of an inspection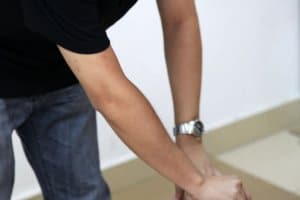 The typical workday of a quality control inspector in China, or anywhere else in Asia, usually includes three primary components:    transportation to and from the supplier's facility, the actual inspection at the factory, the report preparation. The inspector is unable to know in advance exactly how long the inspection day will last due to some basic factors impacting the duration of an inspection, like traffic and defect level. The day can go very smooth or it can be quite the opposite.
Time allocation and factors impacting the duration of an inspection
While the inspection scope, product type and order quantity may be similar, the hours spend for an inspection can fluctuate dramatically due to the following factors:
Factory's location & transportation time
The transportation time can be estimated however there could be departure delays, traffic jam, and others.
The supplier usually comes to pick up the inspector at the bus/train station or airport. Otherwise, the QC tries to find a taxi: very few are available inside the industrial  areas. The most frustrating part is that taxis often get lost. Also, when the suppliers intervene and argue on the defects found, it slow down the work.
The more defects are found, the more time the inspection will take. An inspector should report in detail each defect, and then show the problem and explain why they are unacceptable to the supplier.
Availability of workers to help the inspector
If the supplier provides sufficient staff to help the QC in transporting the products from the warehouse to the inspection room, unpacking and more, the inspection will start faster and sooner.
Availability of testing equipment
See previous article "How testing equipment affects the duration of an inspection" for more information.
Storage utilization in the warehouse
When the products to inspect are stored in different warehouses, it obliges the QC to move from one place to another. And, depending on how the cartons are stored the time necessary to count them increases, especially for inspections with multiple product categories. If cartons are mixed without any logic, QC inspectors will lose a lot of time.
In cases where the factory is running late, the supplier may ask the QC to wait few hours before to start the inspection.
And you: tell us about your experience, do you know any other factors impacting the duration of an inspection?
Keywords: