Purchase Process
AQSIQ license for inspection company in China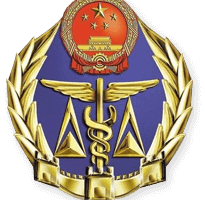 AQSIQ (Administration of Quality Supervision, Inspection and Quarantine) is the China institution controlling the quality of the goods imported and manufactured in the country. It administers the licenses needed by all kind of companies, including multinationals such as Coca Cola, Carrefour, Hermes, Renault, etc. However not every company can get this license, in particular the AQSIQ license for an inspection company in China is very complex.
About the AQSIQ license

This ministerial administrative organ has 19 in-house departments and can administer the AQSIQ certification. It is required to certify the conformity with national standards for products from industries such as electronics, textiles and carpets, automotive, chemicals, household goods, furniture and furnishings as well as inspection services for instance.
When doing business in China, it is essential for any importer/exporter to understand what AQSIQ stands for and how strict this institution is regarding the quality of the goods.
Getting an AQSIQ license is not that easy, the organization is very strict, even multinational firms have difficulties in getting one. AQSIQ has the ability to block goods at customs and put foreign brands on blacklist due to non-compliance with product safety norms and regulations, not reaching national standards. For example, AQSIQ rejected nail polish products from Maybelline and baby shampoo from Johnson & Johnson.
AQSIQ also controls dangerous, defective or counterfeit goods. A particular attention is paid to the following industries: pharmaceutical, food, cosmetic product, high-tech home appliance and spare parts for vehicles.
AQSIQ license for inspection companies in China
To legally perform inspection and quality control in China it is mandatory to get approval by the Chinese government in a form of an AQSIQ license. It recognizes the company as an official third party inspection company, able to perform reliable inspection and audits in China based on the National settled criteria level.
Since AQSIQ is serious, strict and responsible for entry/exit of product inspection, its license isn't given randomly to avoid any defective/dangerous goods circulating within the country under its notoriety. Among all the applicants, only reliable experts could receive the license. And every year, the AQSIQ organization controls the inspection company to validate the license for one more year.
An AQSIQ license officially ensures the inspection company expertise and ability to perform reliable inspection and factory audit all over China.
And you: did you know about the need of AQSIQ license for inspection company in China?
Keywords: