Testing and Standards
Alternative Textile humidity test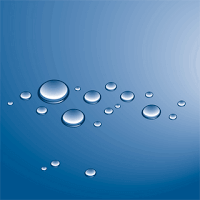 The textile humidity test is usually performed by any AQSIQ licensed and ISO 9001 certified third party quality control company. It concerns many products with one exception: the textile products.
The inspector only checks the humidity visually and by touch. Such procedure contradicts what was said in previous articles about the risks involved with humidity during a shipment. Therefore, let's look at the actions that could be taken to improve the on-site test.
The humidity risks on textile
The risks of damaging textile goods due to a high humidity rate is related to many criteria, including the garment composition and the different materials' proportions. As a matter of fact, a textile packed with a high humidity rate may get moldy and could also suffer of color fading. Stains can appear on the product and the garment gets deformed by expansion or contraction.
The textile humidity test with a measuring instrument

It is always possible to ask the third party inspection company or its own inspector to perform the textile humidity test with a testing machine. However we need to keep in mind that this is an additional service, out of the standard procedure. This test is only performed for reference.
The humidity tester is usually available at the office, the inspector has to bring back few production samples to check them. We need to remember that the product is already checked visually and to the touch during the on-site inspection. The humidity test* at the office is mainly performed in case of doubts about its humidity rate.
The reliability of the textile humidity test
The visual and touch tests depend on the inspector point of view. Sometimes it can be hard to decide whether goods are humid or not. For example: cotton may increase its water content to almost 30% without feeling wet, it is the same for the wool that can reach 40% humidity without feeling damp. With the humidity tester, doubts are removed, we know the exact humidity rate of the products. It is an additional information very useful to decide if shipping or rejecting the goods.
And you: do you want the textile humidity test to be performed with the tester on your goods?
*AQF team is proud to annouce that we are one of the few quality control company offering such additional test to its clients.
Keywords: