Inspection Process
Alternative fabric GSM check during an inspection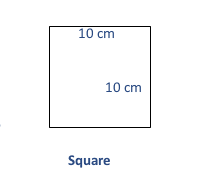 The fabric GSM check is one of the most basic checkpoint to be performed by the quality control inspector during an inspection of product made of fabric. To perform this check, it is necessary to use a GSM cutter and weighting scale. Those tools should be available at the factory however, and surprisingly, it is not always the case. What alternative fabric GSM check during an inspection is available for the QC in such extreme conditions?
Products which require GSM check
Bags made of knitted or non-woven fabric and PU material
Garments and home textiles made of knitted fabric: interlock, jersey, rib, pique, polar fleece, etc.
Material with stuffing at back, non-woven fabric
Some products made of woven fabric don't really need GSM test. The buyer would rather precise if he requires GSM test on his product to avoid confusion.
Inspection preparation and QC tools available for inspection
During a fabric inspection, the QC should carry some basic tools such as laptop, camera, measuring ruler, sealing tape, defect label, QC chop, barcode scanner, pantone book, thickness meter and the greyscale.
However, we have to keep in mind that QC inspectors are travelling several hours with public transport. The GSM cutter and weighting scale are too heavy materials to allow an easy transportation. For that reason some of the tools needed are expected to be present in the factory. Those tools are also useful for the supplier to perform and check the goods quality properly therefore it makes sense to find it all in the factory.
Alternative fabric GSM check during an inspection
Unfortunately, it is quite common for the QC inspector to arrive at the factory and find several tools missing such as the GSM cutter. It directly affects the performance of specific checkpoints. In case the GSM cutter is missing, therefore there are two alternatives:
Bring back some production samples to test them at the third party inspection company operations office (they usually have such tool in-house)
Cut a 10x10cm shape to get the GSM and weight it
And you: what alternative fabric GSM check during an inspection do you know?
Keywords: