Testing and Standards
Safety Class Inspection, IEC 61140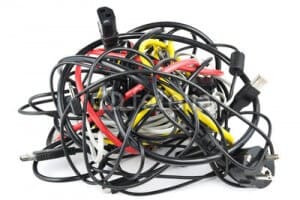 IEC 61140: 2010 defines electronic and electrical product safety classes. Product inspections ensure that our suppliers use the right cables and sufficient insulation as agreed in our PO. Why and where do we need to comply with the standard? How can product inspections assure compliance?
Why and where do we need to comply with IEC 61140: 2010 safety class system?
The standard for safety classes is being transposed into 82 countries national regulations, including all American and European markets. Its primary goal is to protect the consumer from electrical shocks. Moreover it assures easy import into the different countries, and by using the appropriate cables the product longevity increases. This norm is very strict, a lack of compliance involve the risk to be barred from importing into all those countries.
How can product inspections assure compliance with the safety class?
QC firms have technical engineers specialized in electronics and electrical products. To prepare any inspection, supervisors should analyze the purchasing order for and double check the specifications. The inspection protocol includes practical tests to make sure the safety class is the one ordered. Inspectors use their own tools as well as factory equipment for tests to ensure compliance with the safety class. These tests typically include Hi-Pot test, grounding continuity test, power cord stain relief test, power consumption test, stability test, endurance test, internal check, etc.
In coming articles we will go into details about the different safety classes I, II, III.

In the meantime, do you have any questions regarding this safety class ?
Feel free to share your experience!
Keywords: