Testing and Standards
3M tape test during a product inspection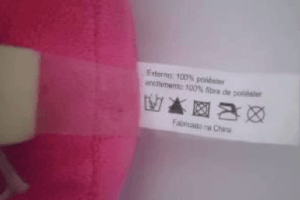 The 3M tape test is the most common test performed during a product inspection or pre-shipment inspection by the QC on the manufactured goods. The result always shows in the inspection report. We all have seen it already but do we really know what it is for and why it is called 3M tape test?
ASTM D3359-02 & 3M tape test
The ASTM D3359-02 standard was developed to test the coating resistance: it must adhere to the product based on its expected service life. There are two methods to test the coating adhesion:
Method A: is the Adhesive test, known as 3M tape test, is performed in-site, at the factory by the QC.
Method B: it is usually performed in a laboratory.
Remark: this standard is answering to product finishing quality concerns. For safety concerns other tests, mainly laboratory tests, are required.
3M tape test during a product inspection
It is part of the inspection protocol followed by the inspector to check if the coating fulfils its function of protecting or decorating a product.
How does it work?
To perform the test the inspector uses the 3M tape, in general the 610 tape, that's why it is called 3M tape test. The QC applies and removes the tape over the product or printing. If the coating sticks on the tape and gets peeled of, the 3M tape test is failed.
Which products are tested?
This test is performed on printed texts or images on any product or accessory: umbrellas, USB drives, packaging, wooden toys, textiles, rug, plush, shoes, camera, pen, mug, microphone, chair, jewellery, inflatables, ceramics, glassware, dishwasher, garden furniture, curtain, cookware, cap, calculator, brush, bag, air conditioner and much more!
Note: this test is compulsory for an inspection and could also be performed by the buyer along the purchasing process on the approval samples and production samples to try to detect this defect in advance.
And you: do you perform the 3M tape test on approval samples or production samples?
Photo taken during a plush toy pre-shipment inspection for testing the label printing.
Keywords: