Quality Management
3 steps to secure imported products quality and their shipment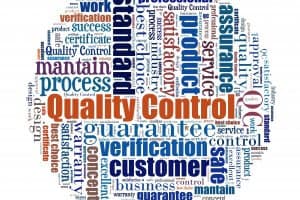 The Chinese market is offering huge business opportunities thanks to its production capacities, know-how in a wide range of products and affordable prices. However, every year, thousands of entrepreneurs are hesitant to buy in China; they worry that their journey could become a failure.
They are right to worry if they think finding a random supplier online, making contact, exchanging emails and confirming prices would be enough. Here are the three steps to secure imported products quality and their shipment.
Selecting a reliable supplier
There are several ways for buyers to find their Chinese suppliers. The most commonly used is to work with professionals of supply (or sourcing), to attend trade shows like HKTDC or Global Sources in Hong Kong, or to consult online databases as Alibaba.
Then it is essential to ask for supplier's (or vendor's) profile, references, copies of certificates, checking the production process, the machinery used, etc. based on international standard ISO 9001.
But how to make sure the information provided are true? Therefore it is strongly recommended to check the factory by visiting and using free online tools. Moreover it is important to rely on experts: quality control companies. They have a local auditor team with extensive experiences in the manufacturing sector, trained to check the reliability of a supplier to secure the quality of importing products.
One should always keep in mind that the cost of experts services is much cheaper than organizing a trip to China on it's own.
Checking the goods before shipment in China
Even with a reliable supplier, many factors may affect the quality of manufactured goods. Sending the goods without any control would be very risky and there's no guarantee the quality would be as expected. Moreover the consequences of such a risk often lead to the high financial costs.
Quality control companies have professional inspectors to control the quantity, visual aspect, packaging and the compliance with the product specifications. They would perform tests to ensure good functionality, strength and conformity according specific standards and regulations of the destination country in order to secure the quality of importing products.
Only third party inspection companies certified with AQSIQ can guaranty reliable services!
5 reasons for hiring quality control companies to secure imported products quality
To select a reliable supplier
To have a neutral opinion on the quality of the goods
To certify manufactured products are in compliance with the specifications and agreed timeline to secure the quality of importing products
To correct the defects earlier
To avoid financial loss
Securing the shipment to the expected destination
After checking and assuming the quality of the goods comes the next step: to secure the shipment to the expected destination. Buyers would need to take into account different services covered by logistics experts and technologists to ensure that goods would be shipped in due time at lowest costs. By letting experts to solve and take care of global logistics, customs filings, customs bonds, global freight, pickup & delivery and cargo insurance issues for example, buyers would be able to save time and focus on their core business.
And you: which steps do you follow to secure imported products quality and their shipment?
Keywords: